From Collision to Convergence: Co-Creating Solutions in the Semiconductor and MEMS/Sensors Industries
An MSIG/SEMI Joint Workshop
Wednesday, July 13, 2016 | 1 pm – 5 pm
San Francisco Marriott Marquis
Who should attend?
Existing SEMI-MSIG task force members
FlexTech Alliance (a SEMI Strategic Association Partner) members
Marketing personnel as well as engineers and other technical personnel in the MEMS/sensors, semiconductor, and flexible hybrid electronics industries
Market research professionals
SEMI International Standards Program and other standards volunteers
In spring 2015, SEMI and the MEMS & Sensors Industry Group (MSIG) conducted a joint survey of industry stakeholders to determine the technical and business challenges that are shared across the semiconductor and MEMS/sensors spectrum. The results were presented in a joint workshop at SEMICON West 2015. Building on the interest among participants to continue this work, a joint task force was formed to identify challenge areas that are pre- or non-competitive, providing the opportunity for collective thought leadership and solutions. The task force holds teleconferences twice a month, and has been initially focused on the creation of new industry standards.
Your participation is encouraged at the next joint task force meeting, which will be held during SEMICON West 2016 on Wednesday, July 13, 1:00-5:00 PM. The task force will discuss progress on specific Standards projects, then focus on how to broaden participation by stakeholders from other critical supply chain segments. Looking at the convergence of MEMS devices, sensors, flexible substrates, and chips into the Internet of Everything (IoE/T), while making sense of the changing ecosystem dynamics, will require a collective effort among stakeholders in a variety of fields. It is hoped that broader input will help craft an industry-wide roadmap or guiding document for companies looking to make smarter business choices in the context of rapidly changing supply chain dynamics. Please consider joining us as we grapple with these complex and interesting issues for the benefit of the extended supply chain.
Time
Speaker
1:00 – 1:15 pm
Welcome, Introductions and workshop objectives

Stephen Whalley, Chief Strategy Officer, MEMS & Sensors Industry Group
Bettina Weiss, VP, Product Management and Business Development, SEMI

1:15 – 1:30 pm
What a Year It's Been: A Summary of the Joint Task Force Focus Areas and Activities since August 2015

Stephen Whalley, Chief Strategy Officer, MEMS & Sensors Industry Group
Bettina Weiss, VP, Product Management and Business Development, SEMI

1:30 – 2:00 pm
Keynote: Leveraging M&A in a converging semiconductor and MEMS/sensor IOT world
Greg Mischou, Senior Partner, Woodside Capital Partners, LLC
2:00 – 3:00 pm
Panel: The Path ot Semiconductor and MEMS/Sensors Common Best Practices for Growth

Hear from and ask your questions to industry experts across the semiconductor and MEMS/sensor supply chain discussing are we on a collision or convergence path between these industries?
Panelists:

Alissa M. Fitzgerald, Ph.D, Founder & Managing Member,M. Fitzgerald and Associates
Greg Mischou, Sr. Partner, Woodside Capital Partners
Bob Smith, Executive Director, Electronic System Design (ESD) Alliance
Michael Ciesinski, President, FlexTech
Michelle Bourke, Strategic and Technical Marketing Director, Lam Research

3:00 – 3:20
Networking Break
3:20 – 4:00 pm
Breakout Sessions: Delve Deeper into Specific Industry Opportunities/Challenges
4:00 – 4:30 pm
Breakout Session report-outs and call to action
4:30 – 5:00 pm
Summary of take-aways and next steps
MEMBER APPRECIATION EVENT
Join MSIG and FlexTech Alliance as we celebrate our members! This exclusive, members-only event brings together all the key players in the MEMS and sensors industry.
From 5:30 – 7:30 at Restaurant Lulu in San Francisco.
SPONSORED IN PART BY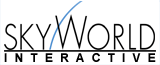 Want to be seen as a leader in the industry? Sponsorships are still available!
MEMS & Sensors Industry Group® (MSIG) consistently offers opportunities to broaden your competitive advantage by increasing your credibility, image, and prestige by sponsoring MSIG and other MEMS industry events, which are, often times, the most affordable way to gain visibility and exposure to those in and around MEMS.
 Sponsorship opportunities are for MSIG's post-workshop Member Appreciation Event.
All sponsors must be a MSIG member. Not a MSIG member? Learn more about the benefits!

Member Appreciation Event
Platinum Sponsor – $6,500
6 Customer Passes to distribute to non-MSIG members of your choice
Poster displaying your company's logo as the Platinum Sponsor of the MSIG Members Appreciation Event
Company logo on all pre-event, onsite, and post-event promotional materials
Opportunity to provide marketing materials to attendees at the MSIG Members Appreciation Event
Event registration list, with the contact information, provided the Friday before the event with additional registrants included after the event
Opportunity to display company pull-up banner at the event
Speaking opportunity during the event – may be used as presentation
MSIG Member Appreciation Event
Bronze Sponsor – $3,000
3 Customer Passes to distribute to non-MSIG members of your choice
Poster displaying your company's logo as a sponsor of the MSIG Members Appreciation Event
Company logo on all pre-event, onsite, and post-event promotional materials
Opportunity to provide marketing materials to attendees at the MSIG Members Appreciation Event (limited to one pamphlet/flyer/brochure)
Event registration list and contact information provided after the event